UK 'wants to leave Common Agricultural Policy in March 2019' – BBC News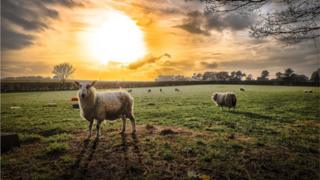 The UK is seeking to leave the EU Common Agricultural Policy in March 2019, Scotland Office minister Lord Duncan has said.
Speaking at a National Farmers Union Scotland conference, he said the UK was pushing to split subsidy payments from any transitional Brexit deal.
Lord Duncan said this would mean farmers being paid from a UK pot.
Scottish Brexit minister Michael Russell said the move could restrict the sale of farm produce to the EU.
UK ministers have said the level of funding to farmers after the UK formally leaves the EU would be guaranteed until 2022.
Clarification sought
Lord Duncan said: "The secretary of state (Michael Gove) has been very clear that he believes farming and fishing should not be part of any transitional deal.
"We need to be able to negotiate that. It's not in our gift solely to say it and get it. We need to negotiate.
"What we believe is the earlier we can give to farmers and the fishermen opportunities outside of these common policies which all concerned are restrictive, bureaucratic and indeed unhelpful to the wider industries.
"The sooner we can give that the better."
The Scottish government said it was concerned that the March 2019 deadline would give Scotland only 18 months to create a new farm subsidy framework.
Mr Russell said: "This seems to go completely counter to what the prime minister has been saying and absolutely counter to what the expectation appears to be in Brussels.
"I was very surprised to hear it and I think it will require urgent clarification, because as far as I know there's no intention in the negotiations of trying to pick and choose from a transitional deal.
"That rather defeats the purpose of it."
UK 'wants to leave Common Agricultural Policy in March 2019' – BBC News